The Traders Academy
December 10, 2019
2023-01-21 3:02
The Traders Academy
Your step by step guide to trading the markets profitably
Leading Technical & Risk Management
Gain access to the best technical analysis.
Are you ready to Conquer!
Learn how to Profitably trade the markets
If you are new to Trading, or if you've been working to learn it but sometimes feel like you still don't quite 'get it', this is the course for you! 
To learn to Trade you have to understand the system you are trading. 
I've built the course that I would have wanted to take when I was learning to trade. A course that explains how to profit from the markets along with the concepts and how they're implemented in the best way for you to learn and deeply understand them.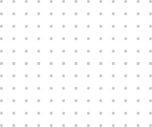 It's Time To Take Back Control
Upgrade Your Skills Upgrade Your Life
I have a great passion for the markets. I also have an outstanding understanding of them. I can definitely help you improve your performance and best of all profit.
Ultimately my goal is to help as many people as possible around the world impriove their quality of life through trading.
"Jordan, this is what you provide, which is different from anyone else:

an incredible simplification of the trading art, which focuses on signal while silencing out the noise, making the complex easy and actionable. Your ability to bring clarity is unmatched."
"CTM is both an attitude and a community focused on technical analysis, macro-economic analysis and trading psychology.  It is a place where traders and investors of all skill levels collaborate and help each other achieve their goals."
That is all spot. No leverage. "CTM is a community of people helping others navigate financial freedom."
 – Nathan H, YouTube Subscriber
Join CTM Now For

Exclusive & Instant

Access!
Pay via Card for monthly and yearly subscriptions
Pay via Crypto for yearly subscriptions
Pay via card or crypto once for the Lifetime option